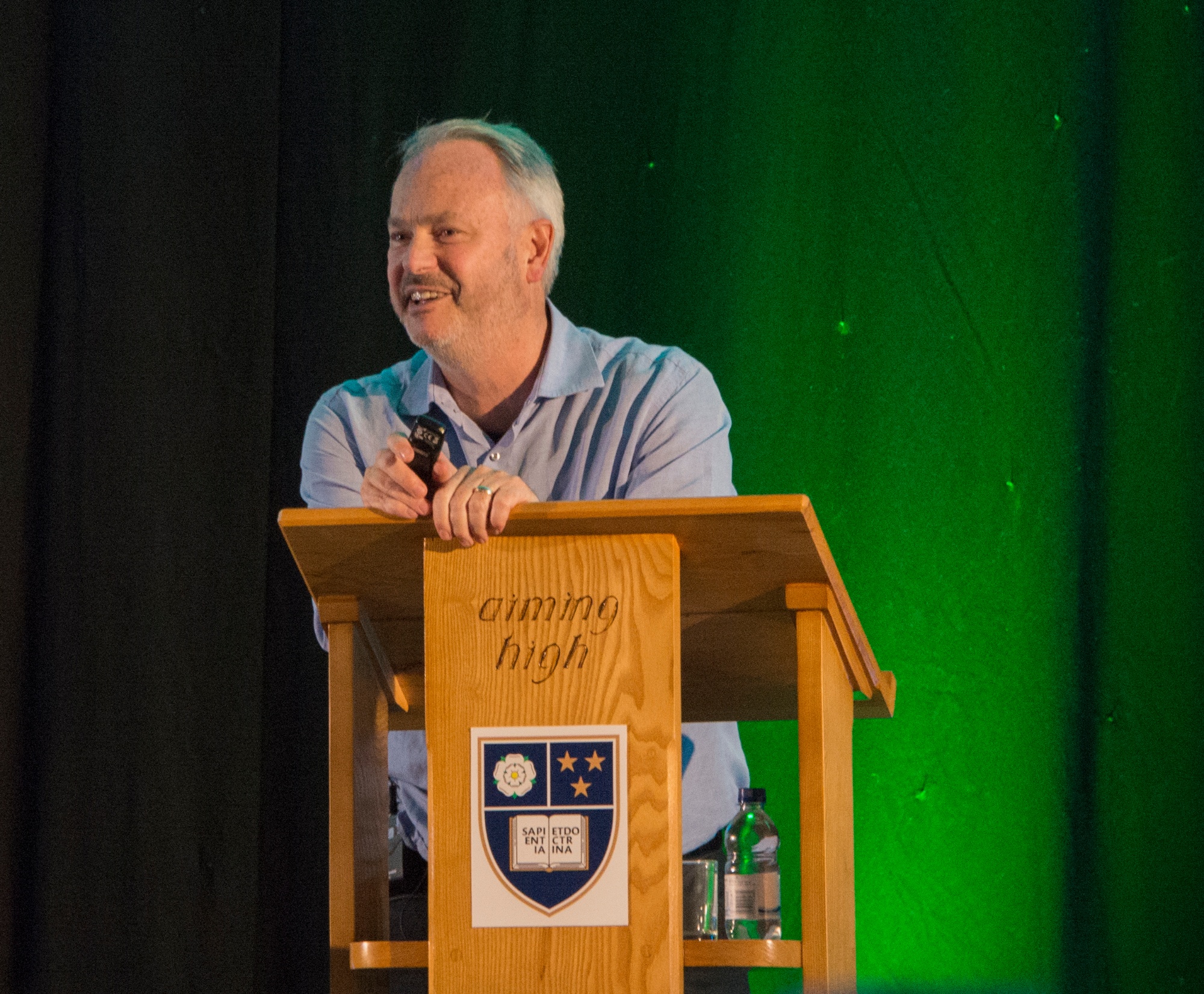 In 2017 we were delighted to launch the Robert Winston Lectures, welcoming prestigious thinkers and inspirational leaders to Doncaster. Our vision is to captivate minds, enthuse excellence and encourage a love of life-long learning. Our speakers fuel intellectual curiosity and provide audiences with the opportunity to actively engage with and learn from their expertise and experiences.
This year our speakers continue the conversation, covering a range of topics including aliens, adventure and adversity. Talks are free to attend, and all are welcome. Please contact the school office for further details.
Be inspired and join the conversation.
Joshua Rozenberg
Enemies of the People: Lawyers, Judges or Journalists?
Tuesday 9 October 2018, 5:30pm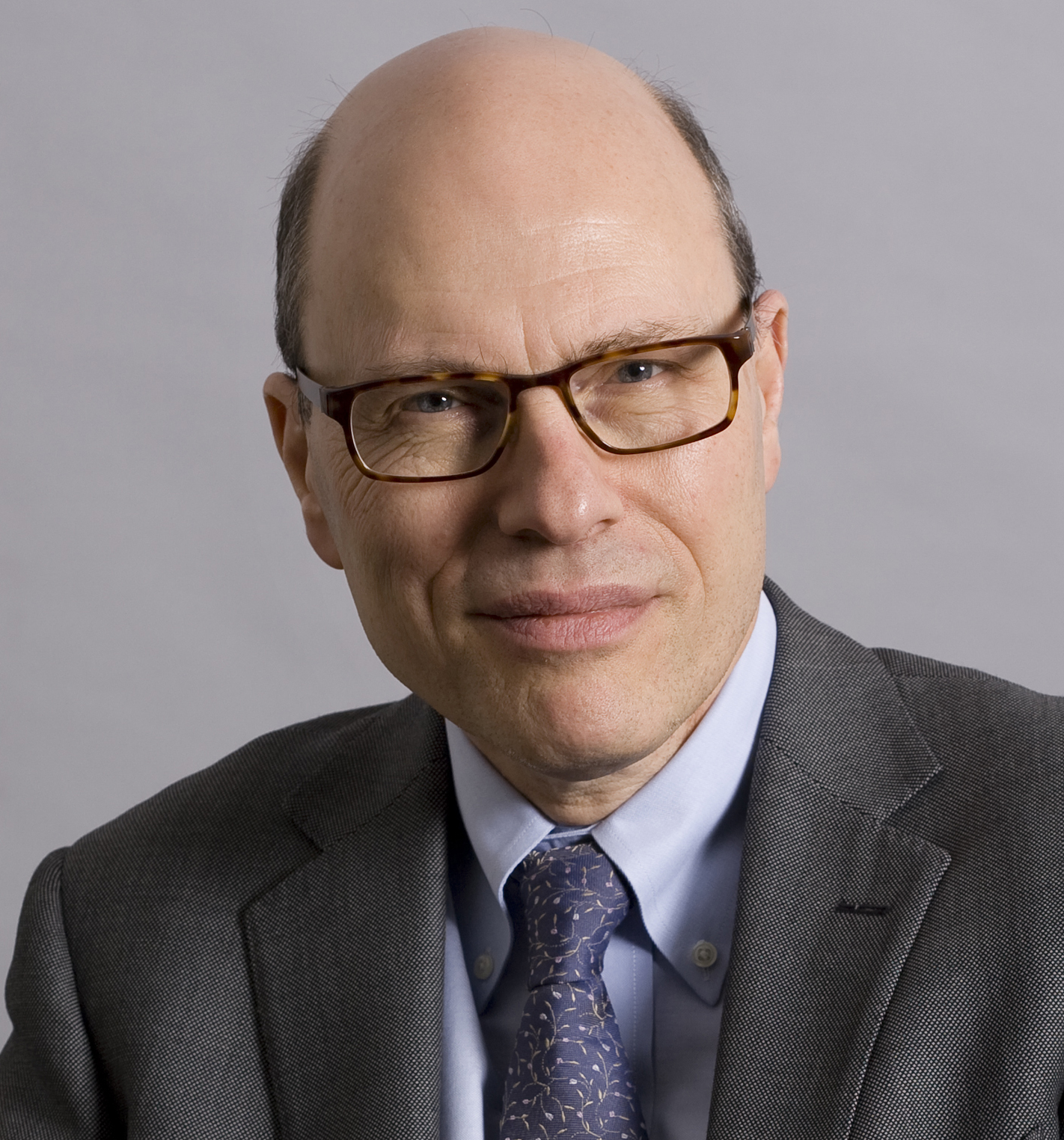 Joshua presents "Law in Action" for BBC Radio 4. He is Britain's best-known commentator on the law, regularly appearing on news networks in the UK and beyond. He has been a columnist for both The Guardian and BBC Online and currently writes for The Law Society Gazette. Joshua was the BBC's Legal Correspondent for 15 years before moving to The Daily Telegraph in 2000 where he edited the paper's legal coverage until 2008.
He has won the Bar Council Reporting Awards four times – including a prize for his documentary on the Supreme Court, "Top Dogs". Joshua has spoken at the prestigious EU Conference, Assises de la Justice in Brussels, where he commentated on legal matters and justice in the UK. He also regularly hosts conferences and panel debates in the UK and internationally.
Gina Moseley
Under the Ice: A Greenland Science Adventure
Tuesday 16 October 2018, 5:30pm
Gina is a geologist and National Geographic grantee who travelled to a remote region of northeast Greenland to conduct climate-change research. She gained her PhD from the University of Bristol and is conducting post-doctoral research at the Institute of Geology in Austria.
Currently, she is constructing the first ever cave-based record of past climate change for Greenland, visiting the Arctic Circle to explore, survey, photograph and sample the caves of Northeast Greenland. This much-needed record of past climate change will contribute significantly to our understanding of long-term climate change in the Arctic by covering a time period that is out-of-range of the Greenland ice cores.
James Evans
Despair: The Real Reason Why Most Emigrated to America
Tuesday 22 January 2019, 5:30pm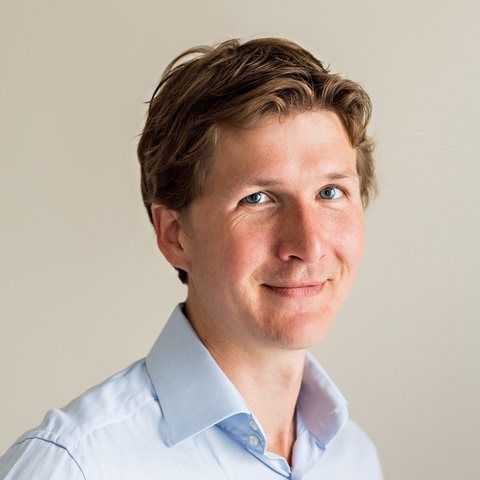 James Evans is an author, historian and television producer of historical documentaries for the BBC and Channel 4. After achieving a first in History at Oxford, James went on to pursue his PhD. His doctoral thesis was published by I.B.Tauris in 2005. James has subsequently carved a successful career in television, working with the likes of David Starkey, Niall Ferguson, Michael Wood and David Reynolds, with broadcast credits including Battle Castles, Western Civilisation, The Story of England and Long Shadow. James is the author of 'Merchant Adventurers: The Voyage of Discovery That Transformed Tudor England' and the Evening Standard's bestseller, 'Emigrants: Why The English Sailed To The New World', which explores the stories of the ordinary English men and women who risked crossing the Atlantic in the 17th century to find a better life.
Ryan MacDonald
Where are the Aliens? This talk is aimed specifically at Key Stage 2 pupils. Parents are also warmly invited to attend.
Tuesday 12 February 2019, 4.30pm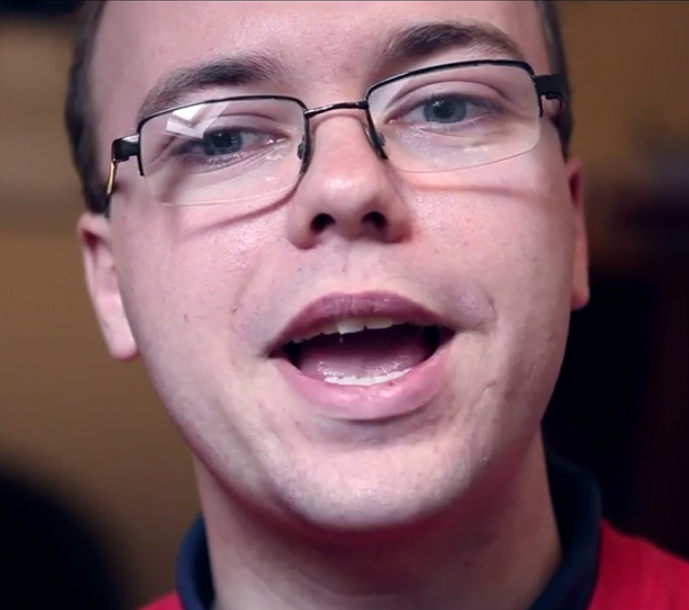 After completing a Master's Degree in Physics at Oxford University, Theoretical Astrophysicist Ryan joined the exoplanet research group at the University of Cambridge's Institute of Astronomy. In 2013, Mars One opened a global Astronaut Selection Programme, with Ryan one of the first to sign up. Since then, the initial 202,586 entrants have been whittled down to 100 – of which Ryan is one of just four representing the UK. In 2019, he will spend two weeks isolated in a simulation Mars habitat to decide if he will become one of the twenty-four candidates accepted to train as Astronauts for the mission.
Ryan believes passionately in the potential of human spaceflight and seeks to demonstrate how far science can take a person. He strives to show young people that if they dare to believe in their dreams, then even the stars themselves are within their reach.
Ryan will examine some of the age-old questions concerning life in the Universe: What is life? What does life need to thrive? Where might we find alien life? And finally, are we alone in the Universe?
ALEX LEWIS
The Extraordinary Case of Alex Lewis: A Minor Setback
Tuesday 19 March 2019, 5:30pm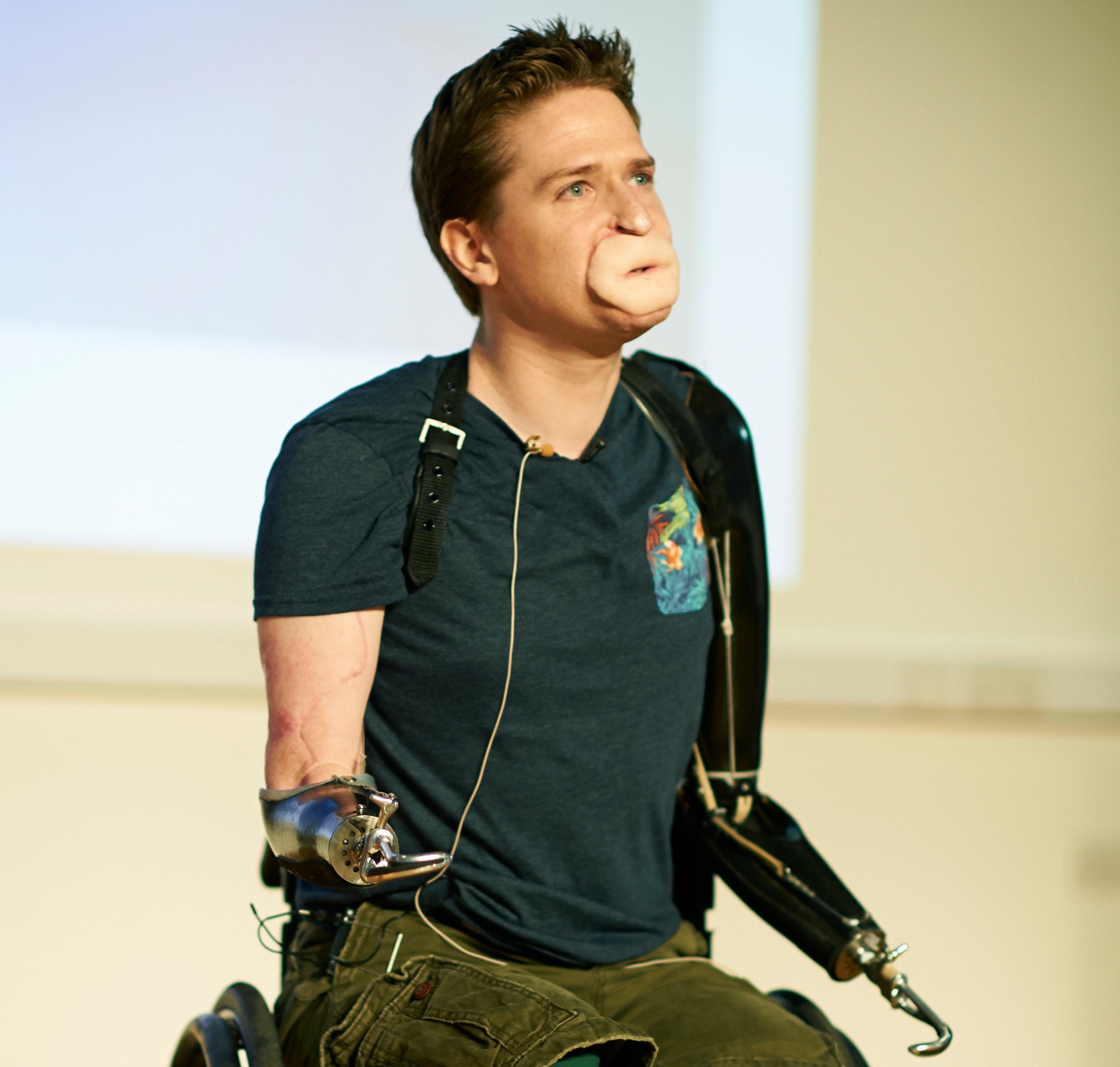 On 17 November 2013, 33-year-old Alex Lewis was rushed to Winchester ICU. His only symptom leading up to this was the common cold. Within a few hours, his vital organs were being supported mechanically, his blood forced around his body with nora adrenalin. His chances of survival given by the consultants was less than 3%. He had contracted Strep A. For most of us this would be nothing more than a sore throat. For Alex it took a more sinister path to Strep A Toxic Shock Syndrome, Septicaemia and Necrotising Fasciitis, resulting in quadruple amputation and requiring extensive skin grafts and facial reconstruction.
As displayed in his 2016 Channel 4 documentary, Alex shows, in a humorous and lighthearted fashion that dealing with change and turning obstacles into opportunities can make anything possible. He talks of appreciating what you have by accepting the things you can't change and changing the things you can, making a reality check on your priorities but never giving up on your dreams.
Olly Ayers
Martin Luther King and the Civil Rights Movement
Tuesday 7 May 2019, 5:30pm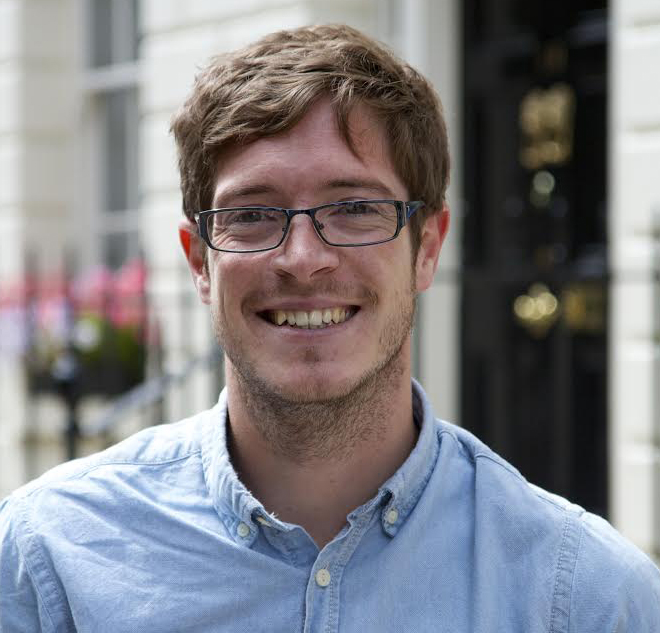 Dr Olly Ayers is a Lecturer in History at the New College of Humanities, London. He received a first-class honours degree in history from the University of Manchester before completing a PhD in history in 2013. He is a member of the Historians of Twentieth Century United States (HOTCUS) and has a wide-ranging set of academic interests spanning civil rights, urban and labour history as well as modern international political history.
Dr Ayers' current work examines civil rights activism in the USA during the 1930s and 1940s, analysing how a variety of black workers and organisations responded to the combined rise of New Deal-era governmental activism and industrial trade unionism.