A Level Results 2019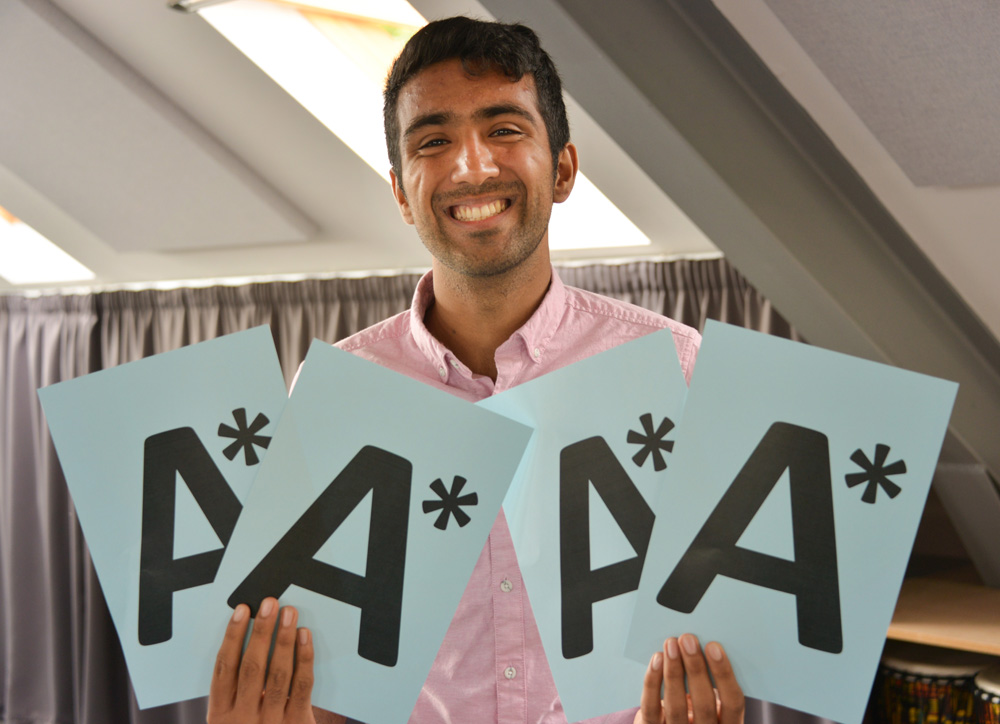 The pass rate was a record 100%. The highest grades saw a new record, with 37% of exams at A* or A grades. An impressive 63% of exams were graded at A* to B, with another record 89% graded at C or above.
A*- A 37%
A*- B 63%
A*- C 89 %
Star performers include:
Arnav Chadha A*A*A*A* Maths and Physics at University College, London
Joe Hill AAAA History and Politics at Warwick
Joe Pollard A*AA English Literature at Newcastle
Isabelle Osborne A*AA English Literature at University College, London
Nimra Waqar AAA Medicine at Queen Mary University, London
Doncaster and England Hockey star Annabel Bennett was delighted to receive A*AB. Head Girl Morgan Everatt gained AAB, as did top musician Josiah Cadman. Captain of Netball Amy Jackson achieved A*AB and Charities Prefect Rajan Dhaliwal gained AAB.
Headmaster David Holland was delighted with the successes, saying 'these record results reflect a lot of hard work and talent from both students and teachers. It is also important to realise these excellent results are purely in academically challenging A Levels, and so the majority of our Upper Sixth are going to top universities on very competitive courses.'
GCSE Results 2019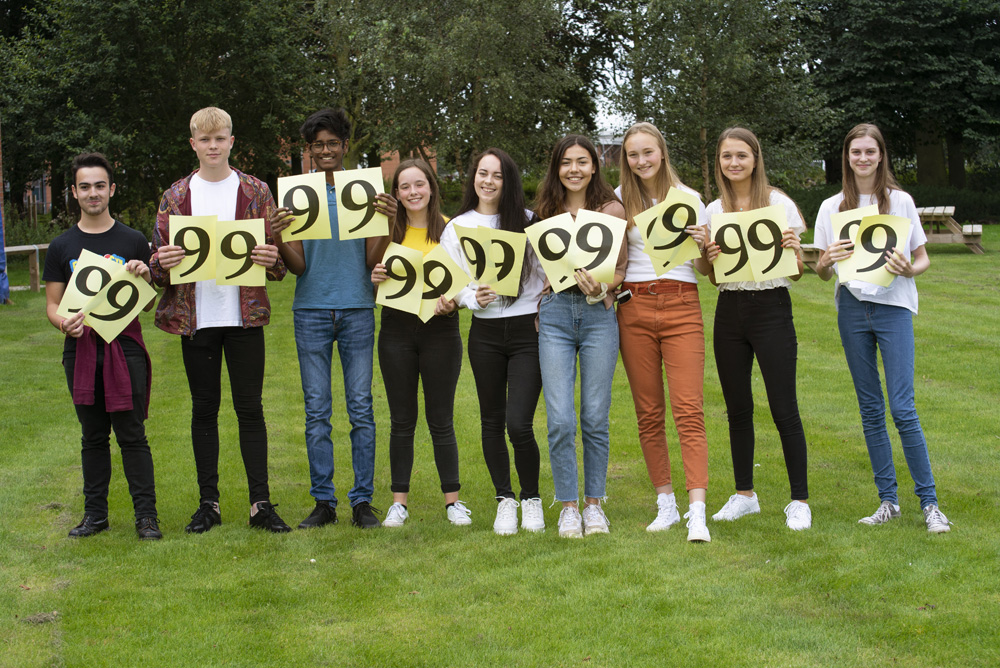 Despite concerns over how hard the newly graded GCSEs would be to achieve, the Hill House pupils managed to secure a massive 27% of the top 9 and 8 grade passes, with 46% gaining grades 9-7 passes. The overall pass rate was a tremendous 96%.
Grade 9: 14%
Grades 9 & 8: 27%
Grades 9, 8 & 7: 45%
Pass Rate: 96%
Headmaster David Holland was delighted with the results, saying 'we are so proud of this group of pupils; the top grade 9 is only meant to go to a maximum of 4% of pupils nationally, so to see our boys and girls achieve 14% at this level is exceptional. It is just reward for so much dedication and commitment by pupils, teachers and parents.
Leading performers include:
Tasneem Mazai from Bessacarr: 8 grade 9s, with 1 grade 8 and 1 grade 7
Lydia Clarke, from Kirk Smeaton: 8 grade 9s, 2 grade 7s
Amy Jones, from Balby: 7 grade 9s and 3 grade 8s
Eleanor Kidney from Misterton: 6 grade 9s and 4 grade 8s
Mollie Broadbent from Bessacarr: 6 grade 9s, 2 grade 8s and 2 grade 7s
Hannah Lunn from Lindholme: 5 grade 9s, 3 grade 8s and 2 grade 7s
Danielle Conlon from Hatfield: 4 grade 9s, 5 grade 8s and 1 grade 7
Ramsay Kersh from Tickhill: 4 grade 9s, 2 grade 8s and 3 grade 7s
James Moseley from Sprotborough 4 grade 9s, 2 grade 8s and 2 grade 7s