A Level Results 2019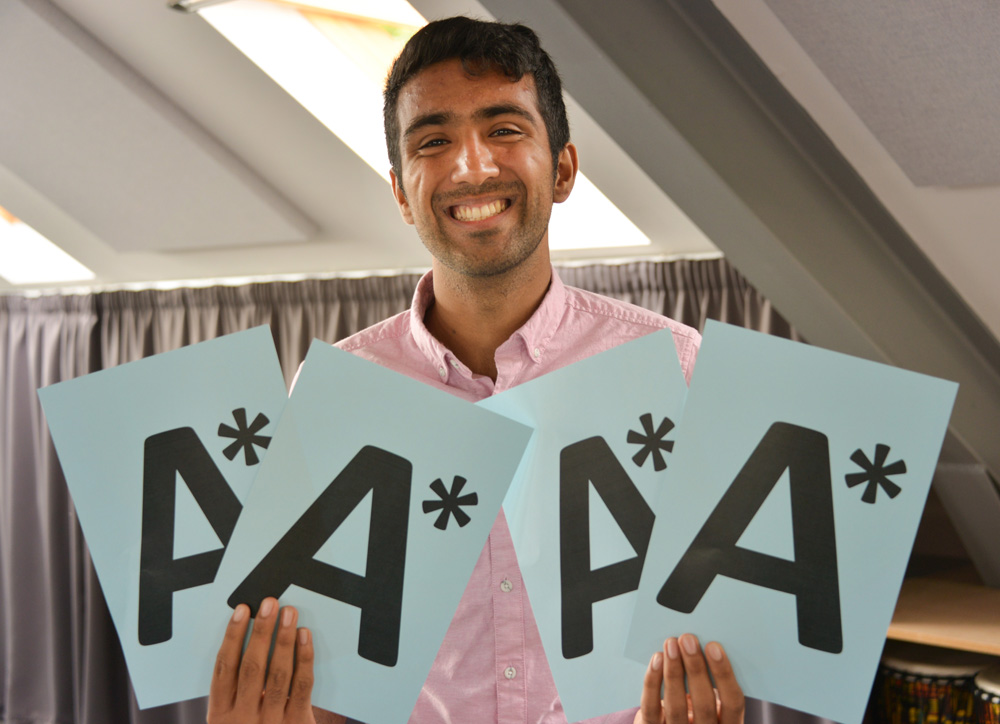 The pass rate at Hill House School was 100%. The pass rate was a record 100%. The highest grades saw a new record, with 36% of exams at A* or A grades. An impressive 63% of exams were graded at A* to B, with another record 89% graded at C or above.
A*- A 36%
A*- B 63%
A*- C 89 %
Star performers include:
Arnav Chadha A*A*A*A* Maths and Physics at University College, London
Joe Hill AAAA History and Politics at Warwick
Joe Pollard A*AA English Literature at Newcastle
Isabelle Osborne A*AA English Literature at University College, London
Nimra Waqar AAA Medicine at Queen Mary University, London
Doncaster and England Hockey star Annabel Bennett was delighted to receive A*AB. Head Girl Morgan Everatt gained AAB, as did top musician Josiah Cadman. Captain of Netball Amy Jackson achieved A*AB and Charities Prefect Rajan Dhaliwal gained AAB.
Headmaster David Holland was delighted with the successes, saying 'these record results reflect a lot of hard work and talent from both students and teachers. It is also important to realise these excellent results are purely in academically challenging A Levels, and so the majority of our Upper Sixth are going to top universities on very competitive courses.'
GCSE Results 2018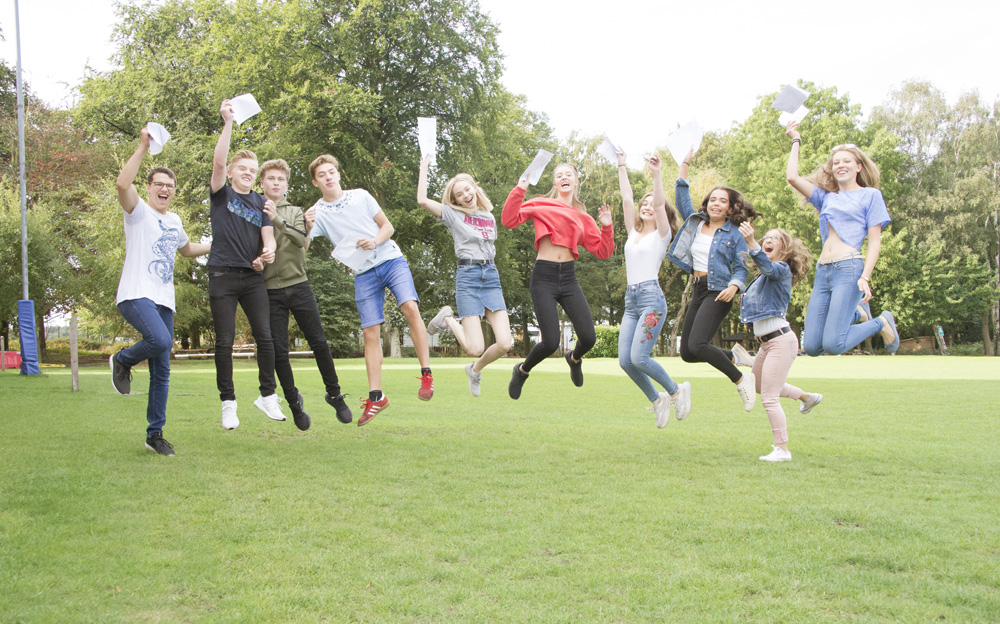 Despite concerns, throughout the country, over how hard the new GCSEs would be to pass, our pupils earned a 97% rate at Grade 4 or above, with 42% gaining the top grades of 9-7.
Forty-eight of the prized grade 9s were achieved, with Hafsa Waseem being one of a select group nationally to earn a clean sweep of the top grade! Ishan Khetan scored a full set of top grades, including 7 grade 9s, as did Joseph De Mulder, Lizzie Tonge and Suhaib Mohammed.
Other outstanding performers include Lizzie Tonge, who scooped 10 of the prized grades 9-7, Amelia Bishop securing 8 top grades and Tom Lilley, Jessica Dook, Rosie Eves, Kyle Bingham and Archie Hall getting 7 top grades. Twins Louis and Thea Gwilliam scooped 18 good GCSEs between them, with Louis winning 6 grades 9-7.
Staff were especially pleased to see that their busy international sports' stars were able to reconcile their budding careers with very good grades. England running star Joshua Dickinson achieved good GCSEs, while, Chloe Cotgreave combined her dancing career with gaining 9 top grades. Jasmine Azarang managed to combine an ice-skating career, having represented Great Britain for the past 2 years, with gaining 4 grades 7-9 from her 8 GCSEs. Charlotte Pettit weighed in with an impressive 8 GCSEs while also focusing on her European Cross Fit Championships.
Headmaster, David Holland, said "In what was expected to be a difficult year for GCSEs throughout the country, we are delighted to have seen an improvement in performance. With coursework being dramatically reduced, the pupils had to work especially hard to hit these grades in their exams. We are exceptionally proud of these children and everything they have achieved."