Year 4 pupil Greta Highfield is celebrating after being selected by the Great Britain team to compete in the European Biathle Championships in Portugal.
Biathle is a continuous run-swim-run race. Greta travelled down to Cheltenham with fellow pupils Olivia Martin and William Payne. Olivia had to race twice due to a high number of entrants in her age group and although she stormed home in the first race, an injury saw her fall down the places in the final race. Having already represented Great Britain Olivia is on a reserve list for the European Championships. William had a fantastic run entering the pool in a top 5 position but fell behind on the swim. He has set himself a target to come back fast in the water next year.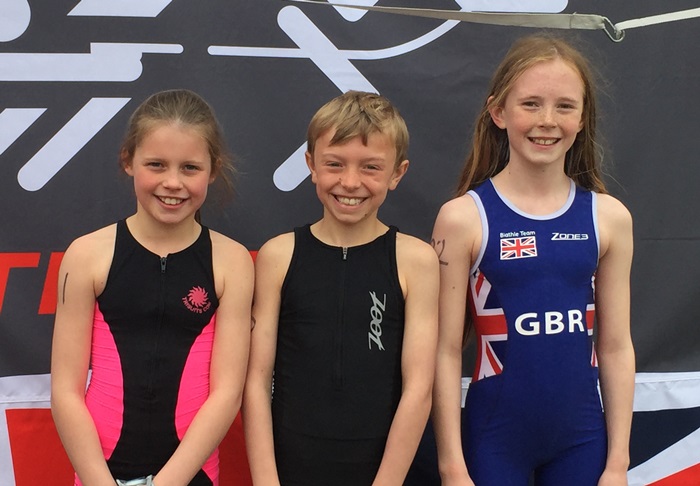 After the event Greta was presented with her Great Britain kit. She will travel to Portugal in July with the squad.
Junior school teacher Mr Lawrie said "This is a fantastic achievement for Greta as it was only her third biathle race. It is great to see these school swimming club members compete on this big stage and they should be very proud of their achievements."