On Tuesday 2 May, Hill House School hosted Dame Professor Carol Ann Duffy, Poet Laureate. Accompanied by musician and thespian, Mr John Sampson, Dame Duffy read to over 200 A-level and GCSE students, as well as members of our parent body, from her collected works, Mean Time; currently studied at Advance Level English at Hill House.
In addition, the Poet Laureate gave insight into her inspiration for the writing of these poems, the response they received and ways our students could interpret them. In order to facilitate the learning of our GCSE students, Dame Duffy spent time reflecting on the poem 'War Photographer', currently being studied as part of the AQA Power and Conflict anthology. Her contextualisation of these works provided invaluable comments for our students in the weeks before their examinations.
Pockets of music and drama interspersed the poetic readings and John Sampson gave the audience a musical treat, with a range of instruments that spanned the historical spectrum of the office of the Poet Laureate.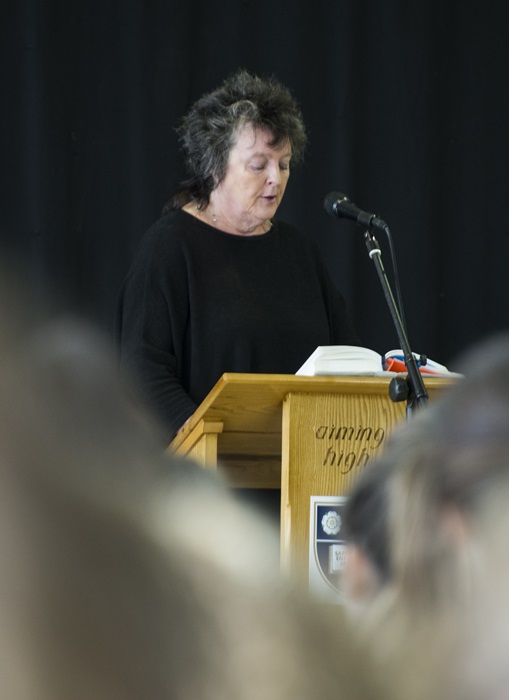 After this, Dame Duffy met students for a discussion about her work, answering questions and signing books. We were delighted to welcome staff and students from Hall Cross Academy as part of this experience and thank them for joining us.