Year 6 Spent a day at Crucial Crew, near Rotherham, as part of their PSHCE studies. The children make use of a specially built set which is used to work through a series of real-life scenarios related to personal safety in an interactive and exciting way. The activities included:
Mock Trial – delivered by Magistrates in the Community in the courtroom. The story depicts the trial of a young person, Sam, who has got into trouble for taking part in antisocial behaviour.
First Aid – delivered by the St. John's Ambulance crew, the scenario talks about basic first aid, including how to put someone in the recovery position.
Personal Safety including Running Away – delivered by South Yorkshire Police, the scenario is a mixture of interactive discussion and live action role play. A discussion then follows about how to keep safe and free from harm, regarding healthy relationships.
Internet Safety – facilitated by South Yorkshire Police in the Internet Café. The scenario is a mix of interactive discussion and film activity. The pupils are asked about their internet use and they learn how to browse safely and appropriately. Cyberbullying is also discussed at length.
Arson – delivered by South Yorkshire Fire and Rescue, this scenario mixes live action and interactive discussion. The facilitator discusses the dangers and consequences of arson fires and cost in monetary terms to organisations and ultimately the cost to people's lives.
Road Safety – delivered by Local Authority Road Safety Teams at the Puffin Crossing. The scenario teaches the pupils about the dangers and consequences of distractions for drivers and pedestrians as well as how to use pedestrian crossings and general road safety awareness.
Home Safety – delivered by South Yorkshire Fire and Rescue, the scenario shows the various fire hazards that are in the home and asks the pupils to think about how they would escape a fire in their own home. The children are taught about what to do in case of a fire and how to make a 999 emergency call.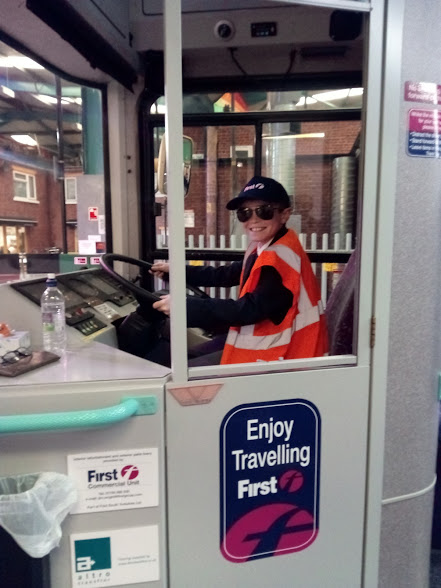 Bus Travel Safety – delivered by First Buses at the bus stop and on the bus. The pupils are taught about how to safely and politely wait for a bus, how to signal for a bus to stop and how to board a bus correctly using a Young Person's Pass. They are also informed about what to do in case of an emergency.