Seven cross country runners from Years 5 and 6 made the journey down to Malvern College on Sunday 12th March to compete in the National Preparatory Schools Cross Country Championships.
The event is a very competitive and difficult race which is the culmination of the cross country season. It attracts independent schools from all over the UK with up to 400 runners in each race.
The Year 6 girls, having attended the event the year before, used their experience to good advantage. Olivia Lennard surpassed her own target and finished in 17th place, an amazing achievement in a massively strong field. Jessica Rowland, who picked herself up after an initial tumble, finished 30th. Olivia Martin was 111th, still in the top half of the field.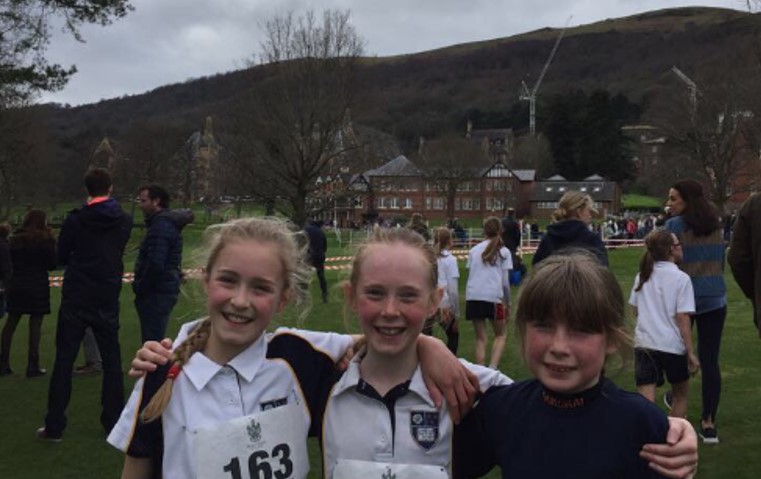 The boys were all new to the event but should be commended on finishing what is described as the toughest race in the calendar. William Russum was 156th: Ben Drohan 217th; Lysander Lawson 245th and William Payne 262nd. With nearly 400 runners in their race the boys should be very proud of their achievement.
After their race the pupils were rewarded with their goody bags which included a drawstring bag and a t-shirt. Unfortunately a certain famous former footballer was not spotted this year but the pupils thoroughly enjoyed their trip to the beautiful Malvern area.
"The Championships are a wonderful occasion with so many runners from all over the country coming together. Thank you to our amazing parents and grandparents who came to support their children and to Paul Godsland at Malvern College for organising another successful event," said Mr Lawrie, cross country coordinator.
Hill House pupils have one more cross country race to look forward to, the Doncaster Primary Schools' Championships which will be held on the school site in May.