On Friday 1 July 2016, a group of budding Oxbridge students embarked on the annual journey to the University of Cambridge to experience their University-wide Open Day.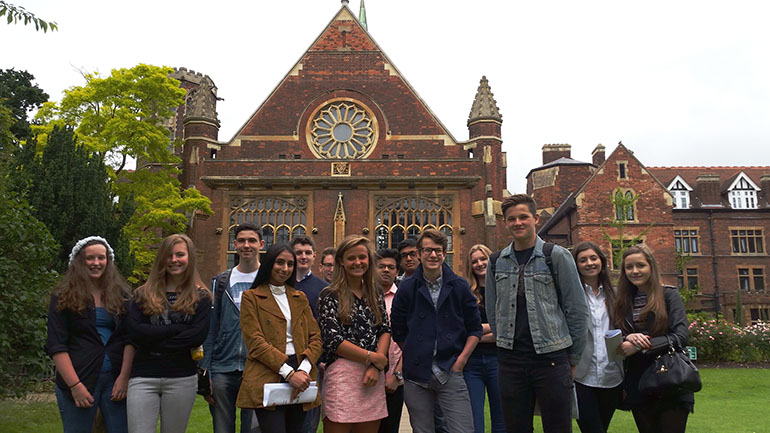 Arriving at Homerton College, the students were given an informative guide to the University through a talk by Admissions Tutor, Steve Watts; dispelling the many myths surrounding it and promoting the many virtues of studying at Cambridge. This was followed by a tour of the College, accompanied by alumni Mrs Holland and Mr Ross and introduced the students to the facilities typical of a Cambridge College and access into the much-admired, single-occupancy, en suite accommodation. The blend of the old, tradition-steeped architecture with contemporary design really brought a sense of Cambridge as a progressive institution of learning.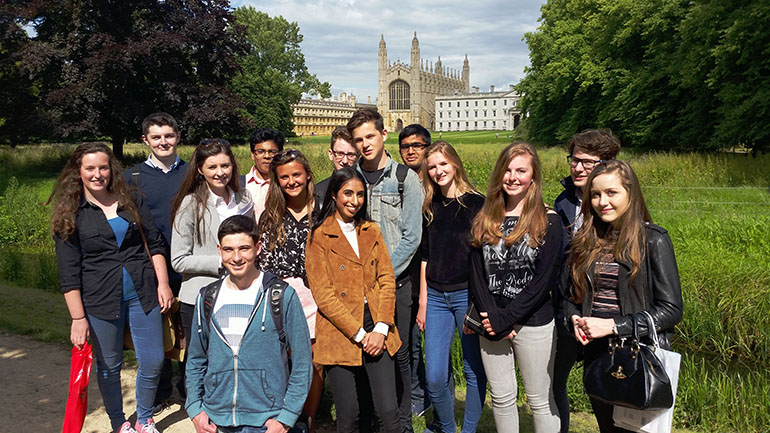 Our students were then given several hours to explore the various Faculties of the University; to meet current students and Directors of Study in their courses of interest and gain some valuable insight into what is on offer at the University. The scholars explored a range of other Colleges in Cambridge city centre and truly began to appreciate the diversity that exists in the architecture and grounds. Of course, there was time built in for an exploration of the many shops and promenades as well as a spot of lunch in a chosen café or on one of Cambridge's many public commons.
Our day ended with the unique experience of being punted along 'The Backs' under a blistering blue sky. An hour-long, chauffeured tour of the backs of the colleges gave our students respite from the legwork of trawling the Colleges and an opportunity to experience the most traditional of Cambridge things. This enjoyable experience really rounded off an inspiring day that allowed each of our students to leave, contemplating how they might add to Cambridge's 807 year existence at the forefront of academia.