Athletes from Hill House Junior School braved the elements on a very cold afternoon in Barnsley to produce strong team performances at the South Yorkshire Games Cross Country Final.
The event, held at Canon Hall, attracted the top cross country teams from across South Yorkshire. With medals in three different age groups, Hill House were the most successful team on the day and flew the flag for Doncaster at an event traditionally dominated by teams from Sheffield.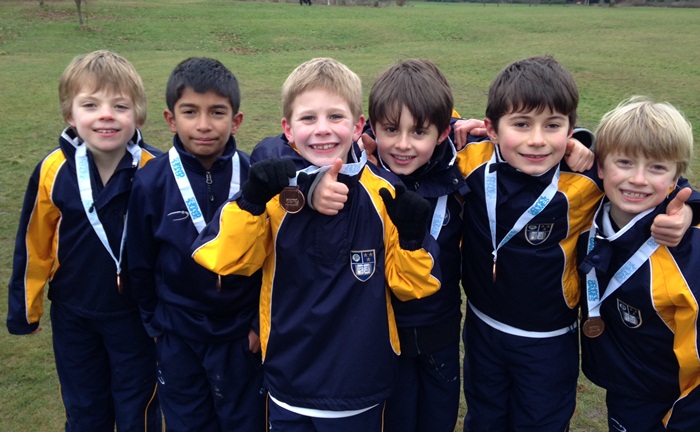 The Y3/4 boys and Y5/6 boys were third and took pride in receiving their bronze medals. The Y5/6 girls went one step further earning the silver medal but the Y3/4 girls just missed out, finishing in fourth position.
There were once again some outstanding individual performances. Daniel Reeve (Year 4) won his race and showed great determination at the end to overtake his rivals. Greta Highfield (Year 4) continues to grow in confidence, finishing third. Three Year 6 girls finished in the top 10 and William Russum (Year 6) looked very strong as he crossed the line in fifth position in the Year 5/6 boys race.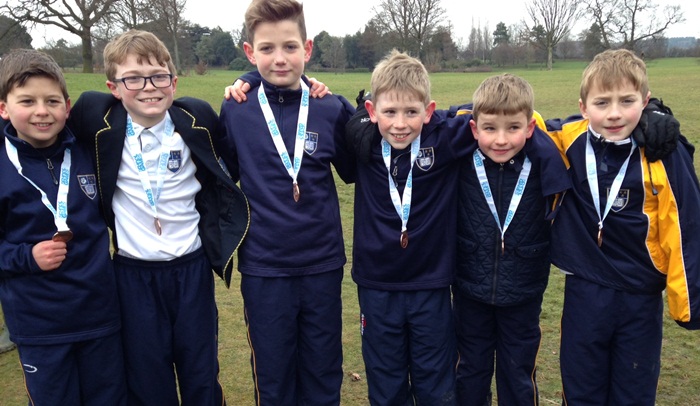 "Despite very cold conditions the pupils were determined to do their best. To have three of the age groups win medals at the South Yorkshire Games is fantastic achievement and is credit to the hard work the pupils put in at the school running club. Many thanks to Yorkshire Sport and Team Activ for organising the event, " said Mr Lawrie, cross country coordinator at Hill House School.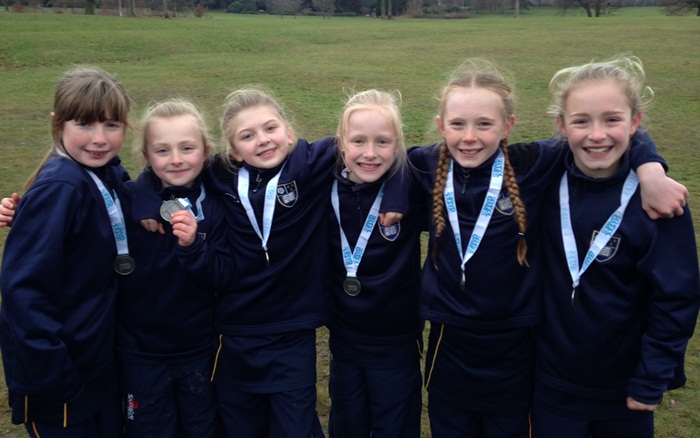 Individual positions (up to 80 in each race):
Year 3/4 boys: Daniel Reeve (1); Freddie Brooke (13); Alfie Bazlinton (18); Albert Atack (39); Connor Cnockaert (41); Ibrahim Ahmad (64)
Year 3/4 girls: Greta Highfield (3); Chloe Hall (9); Amelia Watson (21); Anabelle Petit (45); Grace Mullen (56)
Year 5/6 boys: William Russum (5); Oliver Hotchen (10); Lysander Lawson (18); Ben Drohan (19); William Payne (29): William Massey (46); Scott Frisby (51)
Year 5/6 girls: Olivia Lennard (2); Jessica Rowland (4); Olivia Martin (7); Erin Yates (31); Charlotte McLellan (32); Ruby Brooke (34)
Team competition
Year 3/4 boys
1. Norton Free (Sheffield)
2. St Wilfrids (Sheffield)
3. Hill House
Year 3/4 girls
1. Dobcroft (Sheffield)
2. Westways (Sheffield)
3. Hunters Bar (Sheffield)
Year 5/6 boys
1. Nether Green (Sheffield)
2. Dobcroft (Sheffield)
3. Hill House
Year 5/6 girls
1. Westways (Sheffield)
2. Hill House
3. Silkstone Common (Barnsley)