This week has seen the return of Nursery, Reception, Year 1 and Year 6 to the classrooms.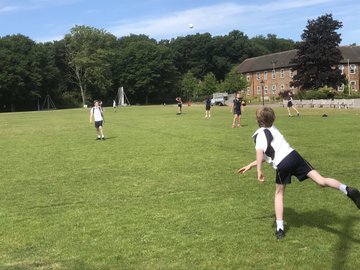 Along with the children of key workers, some of our year groups have returned to the school site and are thoroughly enjoying being back with their teachers and classmates.
Our stringent social distancing and hygiene measures are in place to ensure the safety of pupils and staff. These include temperature checks on arrival, class sizes of 15, a one-way system for moving around the school, staggered start, finish and lunch times, extra hand sanitisers, hand washing breaks and regular cleaning of classrooms, toilets and public areas.
Headmaster, David Holland said, "We are delighted to see some pupils back on site and the teachers are very happy to be seeing pupils face to face again. The remote teaching and learning that we have implemented since March has been hugely successful and we are immensely proud of our pupils, staff and parents for working so hard during these times. The remote learning will continue for all other years although we still hope to see more year groups back on site in time.
We have also commenced a remote introduction to A Level subjects for Year 11 and university taster sessions for our Upper Sixth cohort."