Rugby players were delighted to meet our new Director of Rugby, Mr Chris Rose, over the course of this half term, as he travelled from Manchester to give coaching clinics to various age groups.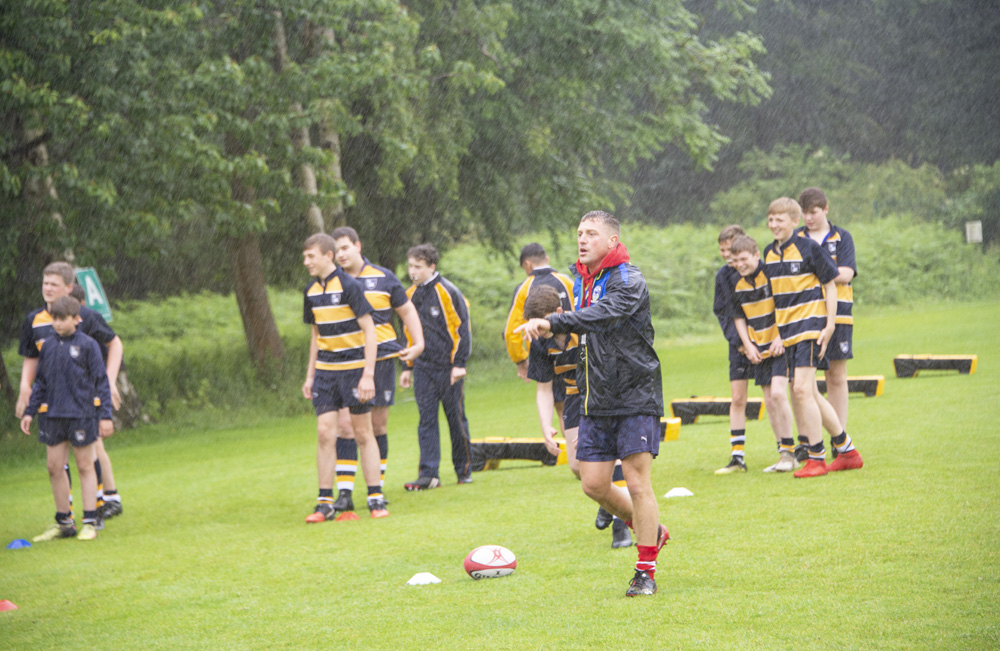 Mr Rose joins us in September 2019 from Audenshaw School in Manchester, where he leads a very successful rugby union programme. A graduate of Liverpool University, he has coached widely in both Rugby Union and Rugby League.
In Rugby Union, he has lead programmes at several well respected schools and clubs. He was 1st XV skills coach at Chester Rugby Union Club, and is currently Head Coach of Mold Rugby Club in Wales. In Rugby League, he coached at various academies, including for Warrington Wolves, Leeds Rhinos, and the England Under 16 team.
Chris tells us 'I am really looking forward to joining Hill House in the coming months and working with the excellent coaches and players who are already at the school. Rugby is obviously a very important part of the school, and we are all very excited about moving Hill House Rugby even further forward in the next few years.
Headmaster David Holland said 'The strong reputation of Hill House rugby was clear from the very strong field which this post attracted. In an exhaustive process, which included candidates already directing rugby at reputable schools, some who coach professionally at clubs, and some coming to the end of professional and even international careers, we were delighted to see Chris shine through both for his knowledge, pedigree and enormous enthusiasm for rugby in general and Hill House in particular.'