Over the summer, the Jazz Orchestra embarked on their first tour abroad, taking in the wonderful sights and sounds of Austria.
The Orchestra, with pupils from Year 7 to Upper Sixth, spent a week performing, sightseeing and exploring.
They started in St. Gilgen, known as the birthplace of Mozart's mother, with a visit to the Musikinstrumenten Museum der Voelker (Music Instrument Museum). The young musicians were treated to performances from the curator, using a variety of unusual instruments varying from a hoover pipe to a Jew's Harp. The performances were incredible and even inspired some pupils to invest in their own 'out of the ordinary' instruments.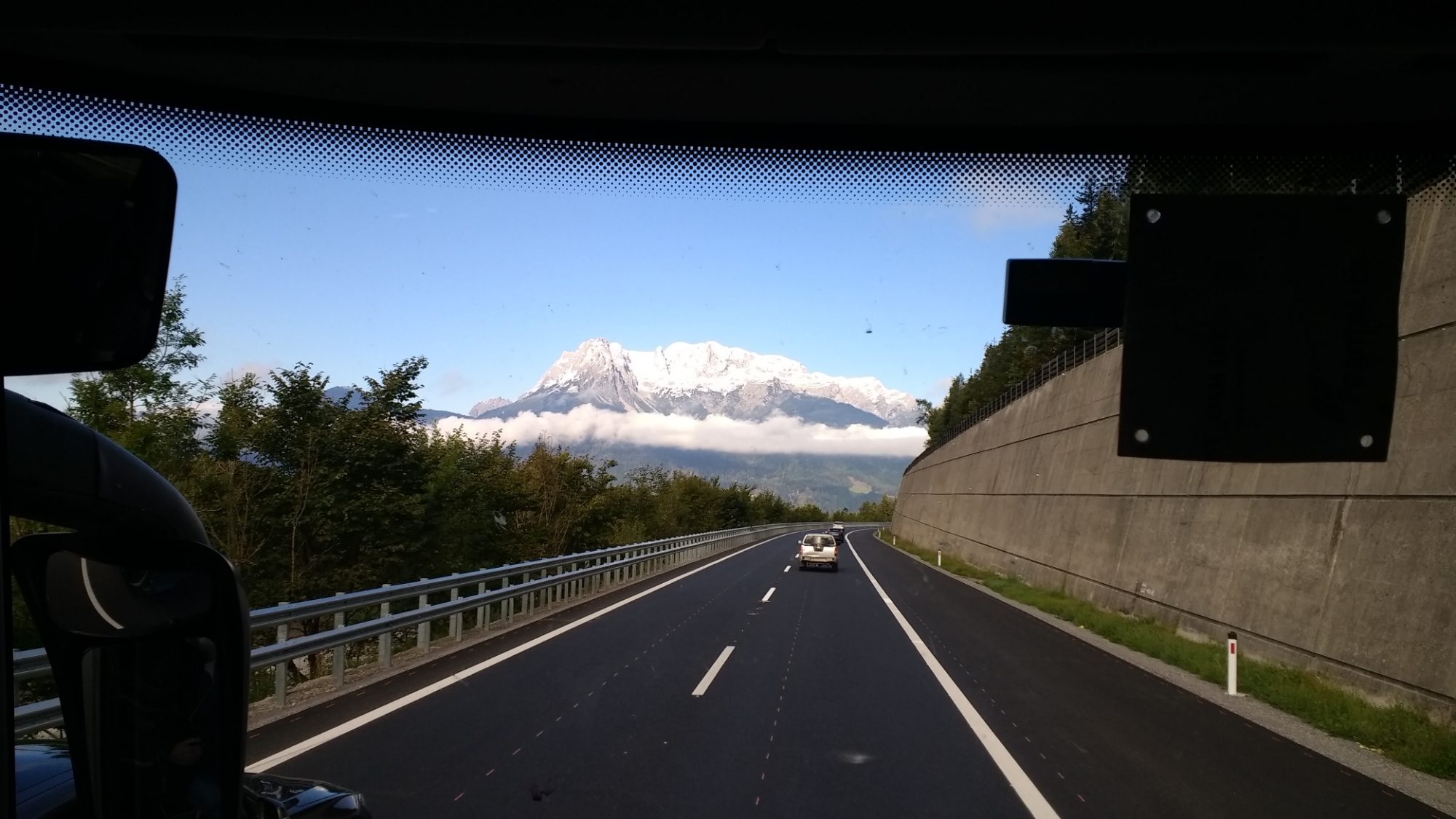 Next stop was a boating trip on Lake Wolfgangsee Schiffart, visiting the markets and shops around the lake, followed by the first performance of the tour at the St Gilgen bandstand.
The second day included a trip to Mozart's birthplace and a performance at Mirabell Gardens, one of the settings for "The Sound of Music" film. The pupils took great delight in recreating the famous scene around the fountain. Their performance beneath the trees was hugely popular with the audience, who demanded encores and happily gave standing ovations. One piece even moved an audience member to tears!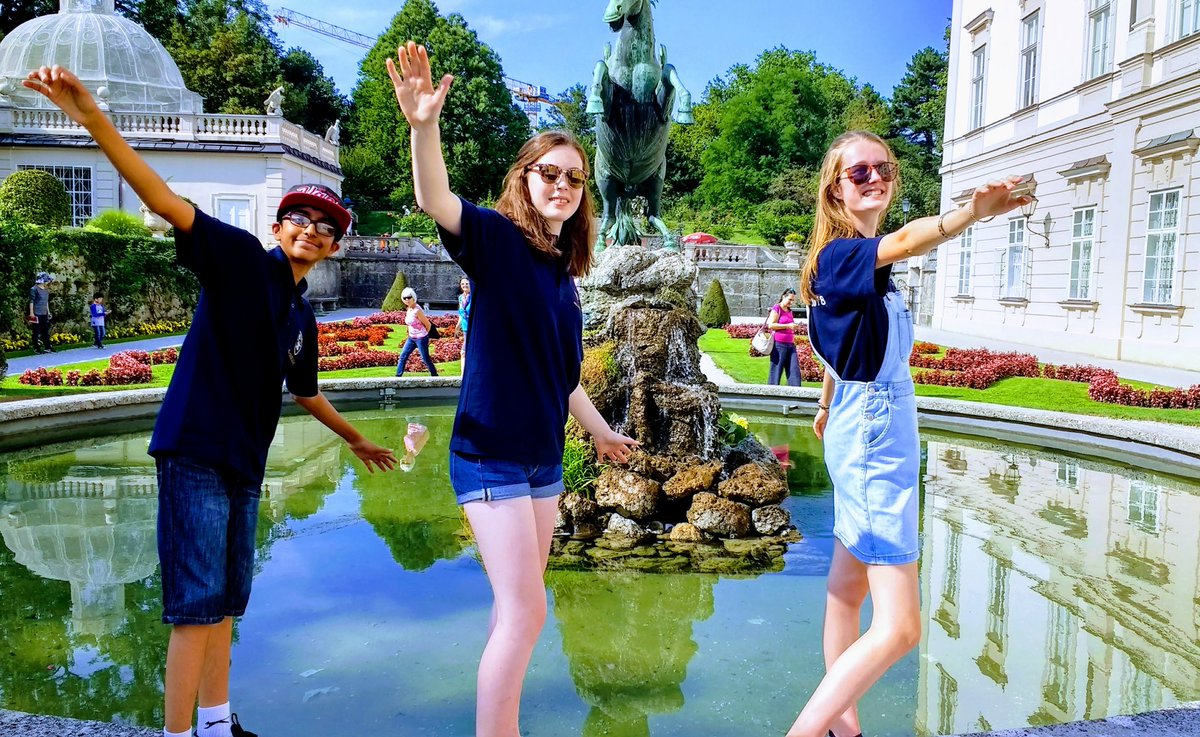 It was not all music though, the group ventured to the Werfen Ice Caves in the Hochkogel Mountain. Getting there meant climbing, a cable car ride and more climbing but it was worth the hard work as, despite the temperature inside the caves being below freezing, the icy scenes were spectacular! The group then warmed up with lunch on the mountainside.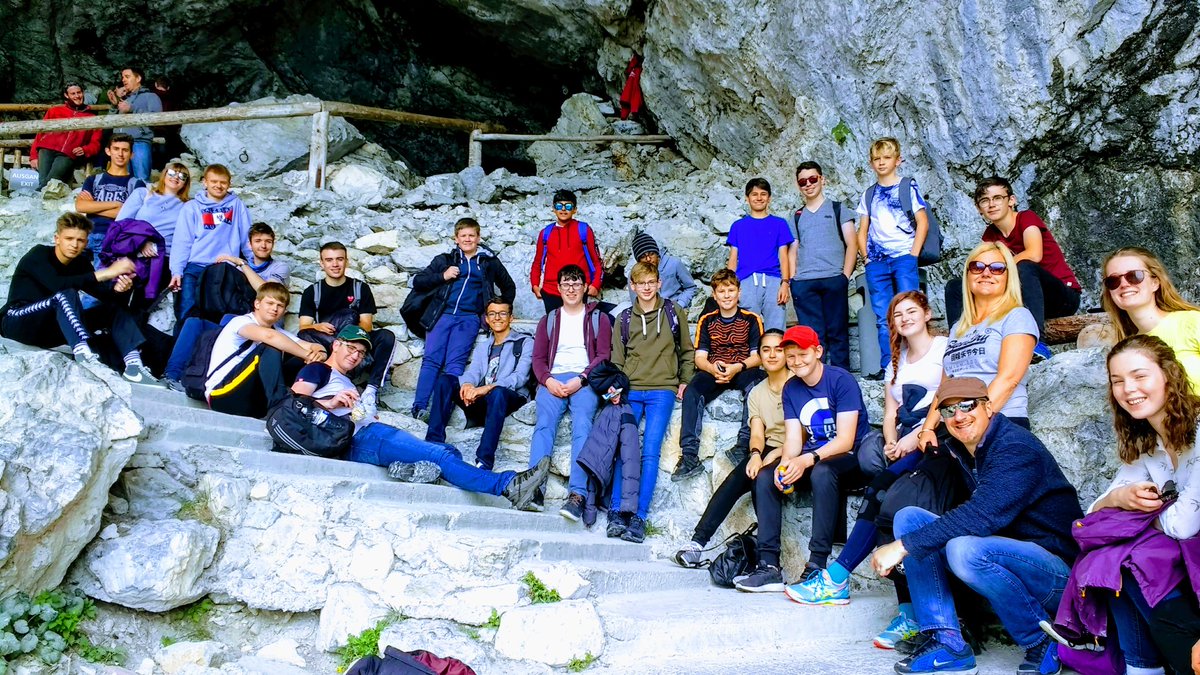 The final stop was for a performance on the lakeside at Strobl. This was followed by some down time, including a leisurely swim in the hotel pool, before embarking on the 24-hour bus trip home.